Great idea to take care of leftover yarn! Great for baby blankets.

A lot of people are asking for the pattern to this, we could try working it out together as a group from the pictures. I found some other images of this pattern closer up here: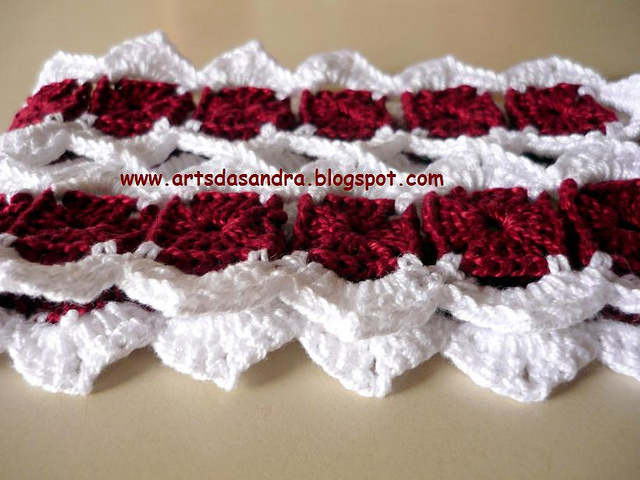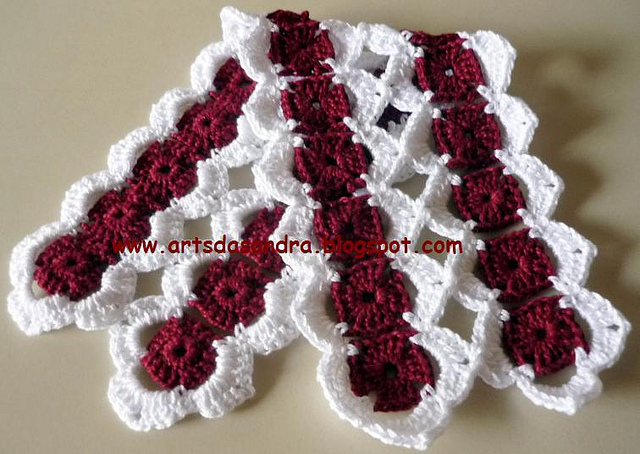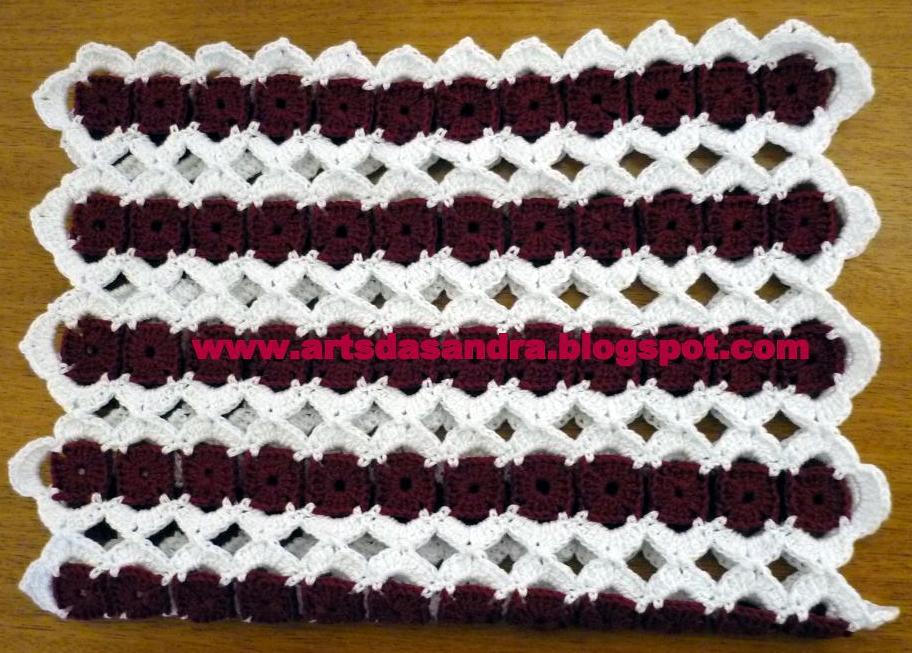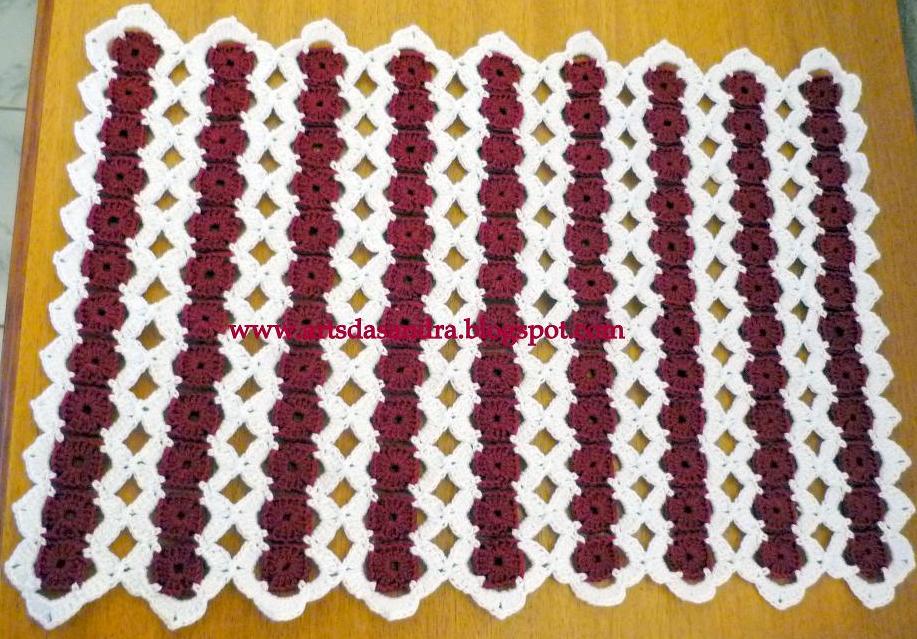 So I am just going to write this down as I see it from the pictures above. If you have any corrections or better ways of doing it please add that in the comments below!
It seems we start of with the beginning of a granny square. You could chain 4 and form a loop then you could chain 3 (counts as first dc), then 2DC and chain 2, 3dc and chain 2, 3dc and chain 2, 3dc and chain 2 and join for the first square. Make plenty of these in your color of choice.
To join the squares, it looks like we sc twice on the end of a square the we chain 4 and 2sc on the next end, ch1 and then 2sc in the next square and so on and that is how we join the squares together. We create an entire strip like this and then do a second round on the strip where we now work into the chain 4 from the previous round by 3dc, chain 1, 3dc then sc into the sector between the squares and continue like this. Once we finish the first strip on the second strip we can join then together by when working the 3dc, chain 1, 3dc as noted above we chain 1 into the previous strip.
I really hope this helps, I am just going by the pictures in this beautiful pattern I found on pinterest.
Please try it out for yourself and remember there could be mistakes in what I wrote above and I would appreciate your help for this pattern in the comments section below. Together we can work this pattern out!