Amazing free roses afghan to crochet and as inspiration you can't resist!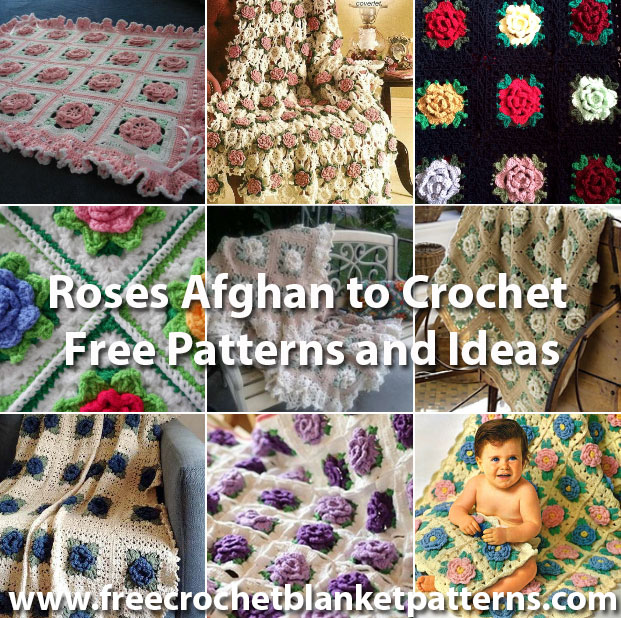 As a crocheter that loves creating blankets, afghans, throws and knee rugs; I love it when I can get my teeth into a crochet project that is layered, textured and challenging. Crochet afghans and blankets that are decorated with crochet roses are intricate and beautiful. The perfect crochet blanket for any girl or woman. The roses give the crochet blanket dimension and a vintage feel.
Following we will include plenty of roses afghans to crochet with patterns, diagrams and also some images to inspire.
Roses Afghan to Crochet Free Patterns
Purple Roses Afghan
Two tones of purple yarns used for this amazing roses crochet blanket.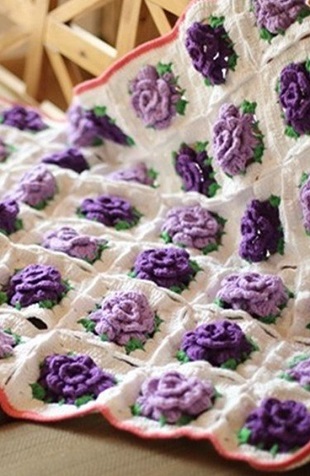 A Blanket of Roses Afghan
This cozy afghan topped with gorgeous roses is a mingling of pretty stitches done in a knitting worsted yarn. Because you are working one octagonal unit at a time it is great carry-along crochet. Finished size: approximately 40 inches by 60 inches.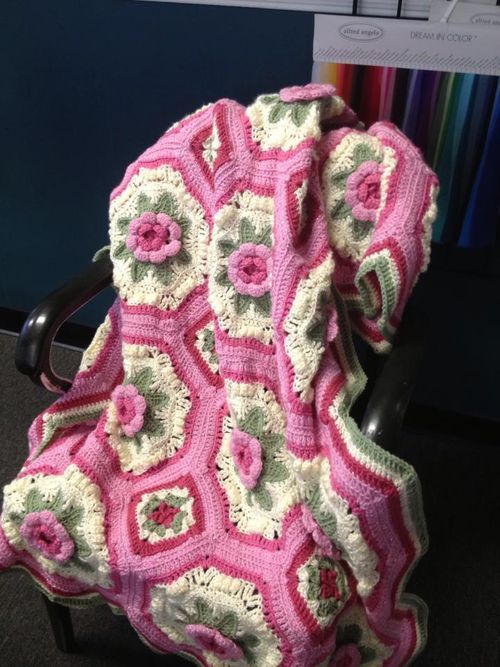 Bed Of Rose Baby Afghan & Pillow
Granny squares with roses joined to make a wonderful crochet baby afghan.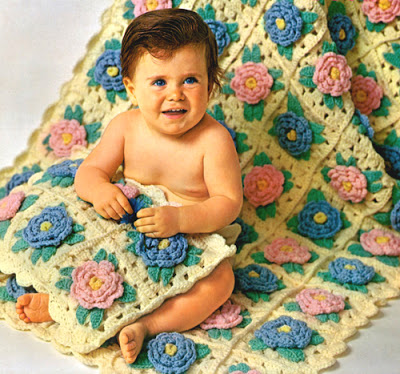 Snowflake Rose Afghan to Crochet
Lush, multilayered, beaded roses adorn large, lacy snowflake-style motifs that join as you go to create a stunning holiday throw or an exquisite home accent to dress up your decor any time of year.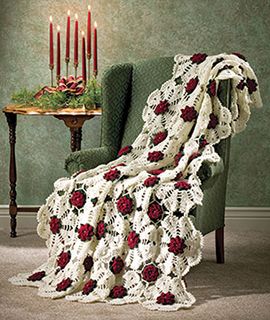 Roses Remembered Afghan
The beauty of roses will be forever fresh when you wrap up in this elegant afghan. We crocheted ours in classic ecru, but you could make yours in any color—or even in a bouquet of different colors.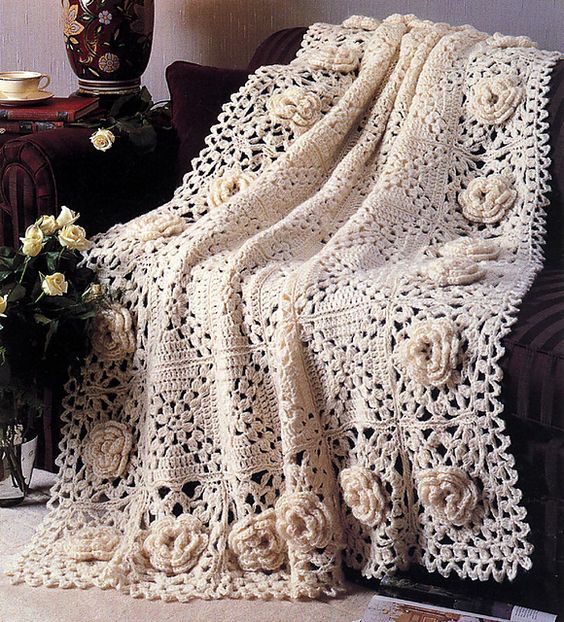 Rose Granny Square Free Crochet Pattern
Gorgeous 3D roses with leaves plus a granny square frame and 3-chain flat braid join.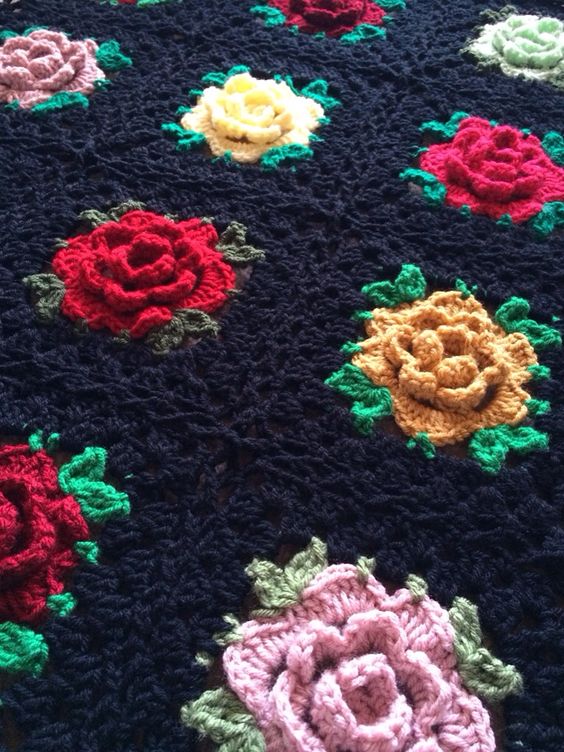 Crochet Roses Afghan to Inspire
Here are some inspirational blankets featuring rose afghans that we love and think you can be inspired by too, help with color combination and placements.
Crochet a rose granny square afghan in white pink and green!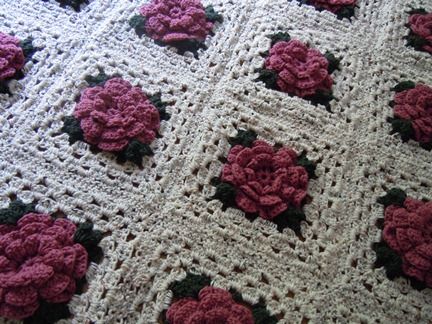 Yellow and green crochet roses blanket.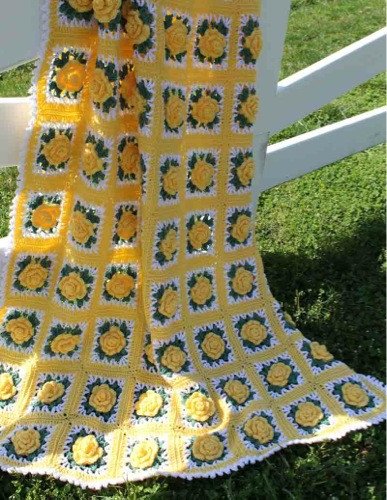 Colorful roses with a white background.
Vintage roses afghan crochet.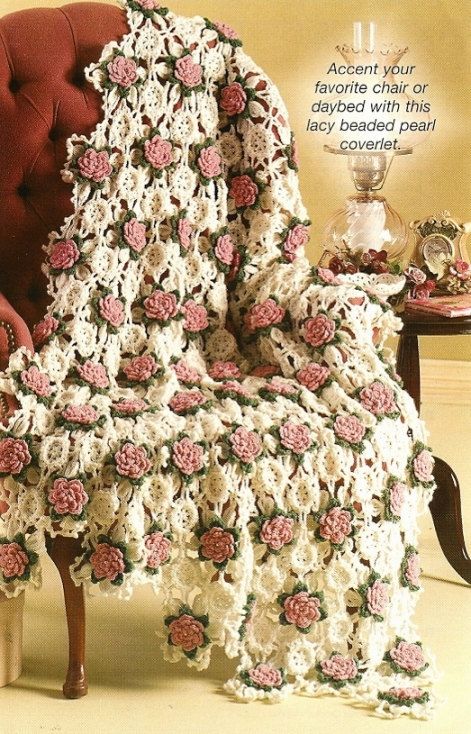 Shabby Chic Vintage Style Pink Roses Afghan. Pink Roses Blanket. Crocheted Throwrug. Roses Granny Square Afghan
Blue roses afghan with white borders.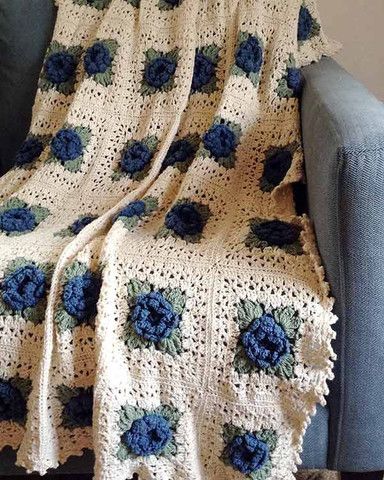 Here are some more amazing examples!